Australian Energy Producers Conference
Australian Energy Producers Conference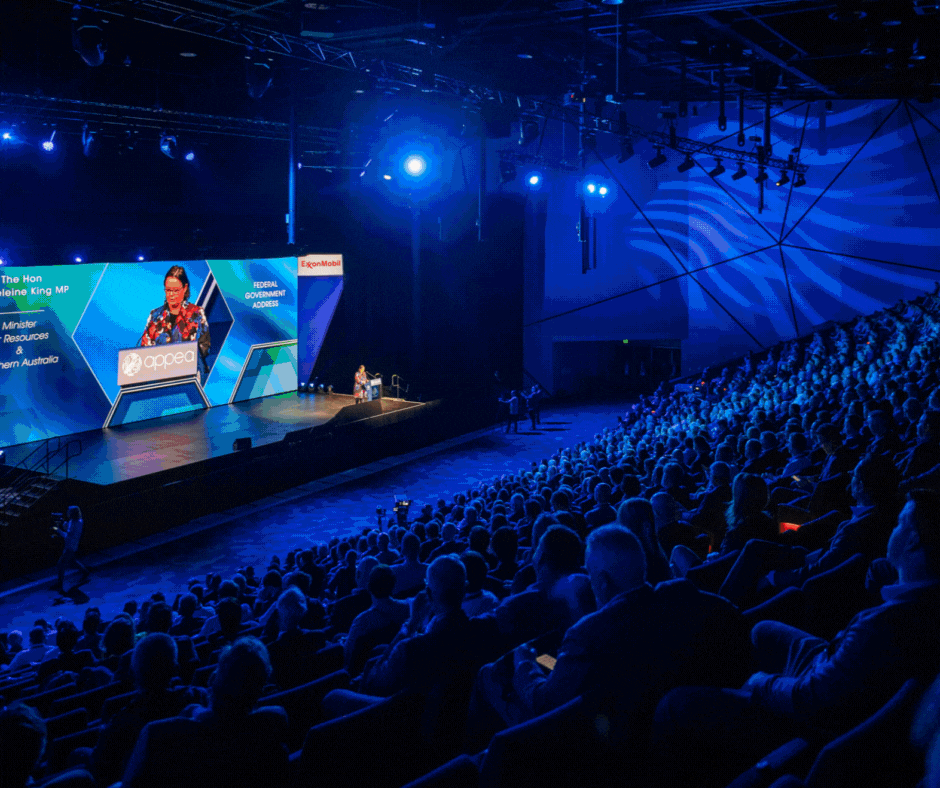 The annual Australian Energy Producers Conference & Exhibition, previously known as the APPEA Conference and Exhibition, is Australia's largest and most anticipated energy event. As a key forum, it brings together heads of industry, government decision-makers, customers and finance to set the agenda for Australia's energy future.
Attracting more than 2,500 delegates and presenters from across the globe the conference agenda will focus on the issues facing energy producers, customers and policymakers.
The theme for 2024 is Delivering the New Energy Economy. It sets an ambitious standard for our discussions, knowledge sharing and partnerships as we seek to lead the energy transition.
Australian Energy Producers 2024 provides an unparalleled opportunity for the industry to continue discussions around our journey to net zero emissions and the ever present need to explore for, find and develop Australia's oil and gas. As we respond and adjust to a rapidly evolving global energy landscape, the Australian Energy Producers Conference & Exhibition will provide a platform for open conversation and candid debate.
Get a taste of what to expect at Australian Energy Producers Conference & Exhibition, May 2024 below