How are we different?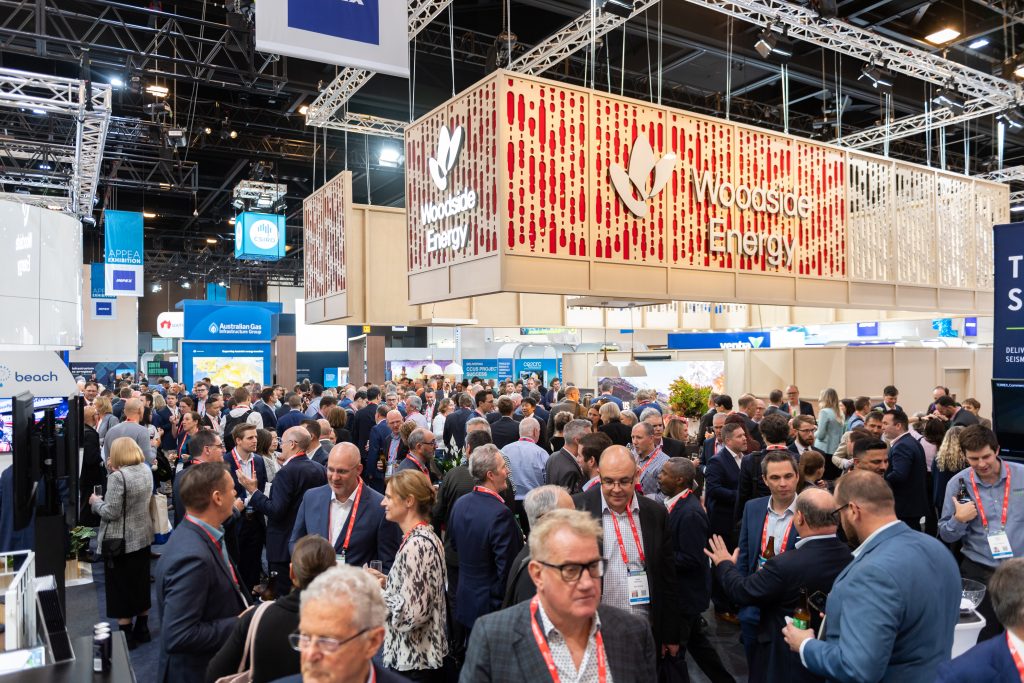 The Exhibition is highly regarded by the industry as it brings all the leading organisations together in one place and provides the opportunity for delegates to see up close the latest technology innovations, tools and services.
The Australian Energy Producers invite you to partner with us to continue this strong reputation and position yourself amongst other leaders in the energy sector.
In 2024, we will be offering the below highlights to draw delegates into the Australian Energy Producers Exhibition:
Tri Star Collaboration Centre
Worley/Advisian Hydrogen Pavilion
KPMG Meeting Zone
Australian Energy Producers Lounge
Visual Presentation Showcase
Full Delegate Catering
Featured Happy Hours
To add to the atmosphere of the Australian Energy Producers Exhibition we strongly encourage interactive displays and live activations. If you would like to propose an idea to showcase your brand, please contact Julie Hood, General Manager Member Relations & Events at [email protected].
Marketing the Conference & Exhibition
A comprehensive, multi-channel marketing communications campaign is undertaken every year to maximise awareness, attendance and participation at this industry-leading Conference & Exhibition.
Directly connecting with 15,000+ qualified industry contacts to promote new topics of interest and key program highlights.
Social media promotion of our Exhibitors including upcoming projects, industry discussions and any planned on-site events.
Advertising across industry publications and mainstream media.
Website promotion including search engine optimisation and an extensive search engine marketing campaign in the lead-up to the Conference & Exhibition.
Public relations including media releases and editorials across leading titles and industry publications.
Australian Energy Producers Conference & Exhibition App to provide networking and marketing opportunities, detailed program overviews, lead capture, direct contact management, live updates and more.
If your team is working on an exciting new initiative which will be launched at the Exhibition, please let us know at [email protected].