Exhibition Logistics
The following information has been prepared for confirmed exhibitors of the Australian Energy Producers Exhibition, being held in May 2024.
Exhibition Kit/Manual
Full information, including all logistics, such as key dates, checklists, venue rigging, freight, and more, will be distributed directly to confirmed exhibitors by the exhibition liaison, The Event Gap, in December 2023, or once the booking has been confirmed.
EXHIBITOR REGISTRATIONS
Confirmed exhibitors will receive access to the Exhibitor Portal, where they can manage their exhibition booking, register complimentary passes, upload brochures, insurance and update any contact details.

STAND CONTRACTOR – HARRY THE HIRER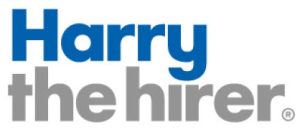 The official exhibition stand contractor, Harry the Hirer is able to design and produce custom built stands for companies exhibiting at the Australian Energy Producers Exhibition. Harry the Hirer also offer a full range of furniture for hire and can produce custom signage as required. https://www.harrythehirer.com.au
General Enquiries, Booth Requirements and AV Equipment
Melissa Hinton
+61 2 9666 8699
[email protected]
Francesca Gao
+61 2 9666 8699
[email protected]
Stand Upgrades and Custom Stands
Gary Farmer
+61 2 9666 8699
[email protected]

FREIGHT FORWARDER 
The official freight forwarder will be confirmed in the coming months.  This information will be advised in the Exhibition Kit.
ADDITIONAL SUPPLIERS
Additional suppliers who are also familiar with the the Australian Energy Producers Exhibition and who consistently produce stands for the event are listed below.
Designteam
Dominic Le Roy
[email protected]
+61 412 117 430
www.Designteam.com.au
Expo Centric
Stan Kruss
[email protected]
+61 2 9937 1500
+61 403 949 312
www.expocentric.com.au
Galaxy Visual Displays
Frederic Aube
[email protected]
+61 8 9434 6222
www.galaxy-displays.com.au
Hoad Exhibition Services
Greg Hoad
[email protected]
+61 438 099 336
www.hoad.co
---
Please note: Australian Energy Producers provides the list of exhibition stand builders to exhibiting companies for information purposes only. Australian Energy Producers does not endorse, sponsor or support any of the entities listed on this page nor does it receive any undisclosed commissions from providing the following list. In the event that any organiser utilises the services of any of the entities listed below Australian Energy Producers disclaims to the fullest extent permissible under law any liability for loss or damage caused to any person or entity howsoever arising directly or indirectly from the use of any such services.