Company Details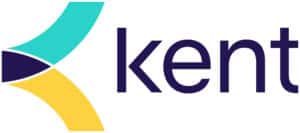 Name:
Kent
Address:
Level 16, 191 St Georges Terrace
Perth, Western Australia
Website:
Company Profile
Our story began as a small family business in Ireland over a century ago. Fast forward 100 years and we are now tackling the toughest challenge of our life time.

We design, build and maintain the assets that power the world for today and make it future-ready for tomorrow. With 100 years of know-how,, we leverage the brilliant minds and expertise of our 12,500 talented people to courageously tackle the greatest challenge of our time, to bring our world the energy it needs in the most responsible way ever imagined.

With 45+ years' experience in offshore engineering and 20+ years in fixed, floating wind and offshore substations, Kent delivers solutions to master the toughest problems and drive down LCOE.

From master planning, front end advisory, and engineering into O&M, we continuously push the boundaries of water depth, seabed type, standardization and optimization. In every service we offer, our collective ingenuity allows us to lead the market with sustainability and innovation.
Meeting Request