Company Details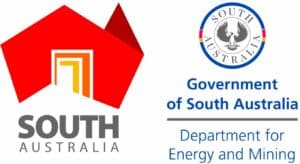 Name:
SA Department for Energy and Mining
Address:
Level 7, 11 Waymouth St
Adelaide, South Australia
Website:
Company Profile
The South Australian Department of Energy and Mining's vision is to become the most transformative energy and mining department in the world. South Australia is already leading the world in this– transformation. We manage unique natural assets and transformation processing technologies.
We encourage a culture of transformation – where smart people bring future energy and technology together to lead the decarbonisation of industry and transform the community through:
• Resources and renewables working together to meet 2050 carbon emission targets
• Future metals contributing to future energy
• Constant innovation – renewable energy solutions, robotics, advanced manufacturing
• South Australia's mining and energy resources helping South Australia and the world.