Company Details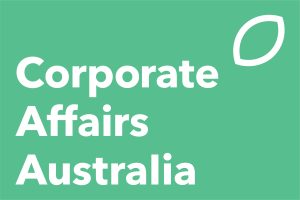 Name:
Corporate Affairs Australia
Address:
Level 32, 152 St Georges Terrace
Perth, Western Australia
Website:
Company Profile
With business success today depending on the ability to navigate an increasingly complex regulatory and stakeholder environment, Corporate Affairs Australia (CAA) provides a unique offering of project approvals and strategic engagement for the resources and energy sector. CAA is a full-service corporate affairs agency, led by experienced practitioners Simon Corrigan and Tim Walster. We provide strategic corporate affairs advice and support across Australia, including for community relations, approvals, government relations and communications.
Meeting Request